One More time, un'altra volta e un'altra volta ancora, è così la vita del giocatore d'azzardo, di chi cade nella trappola del gioco. Una vita che diventa un «colpo di mano continuo, un incubo ad occhi aperti». Imprigionati in un Deception Store, un emporio dell'inganno. Dove si vendono illusioni a caro prezzo.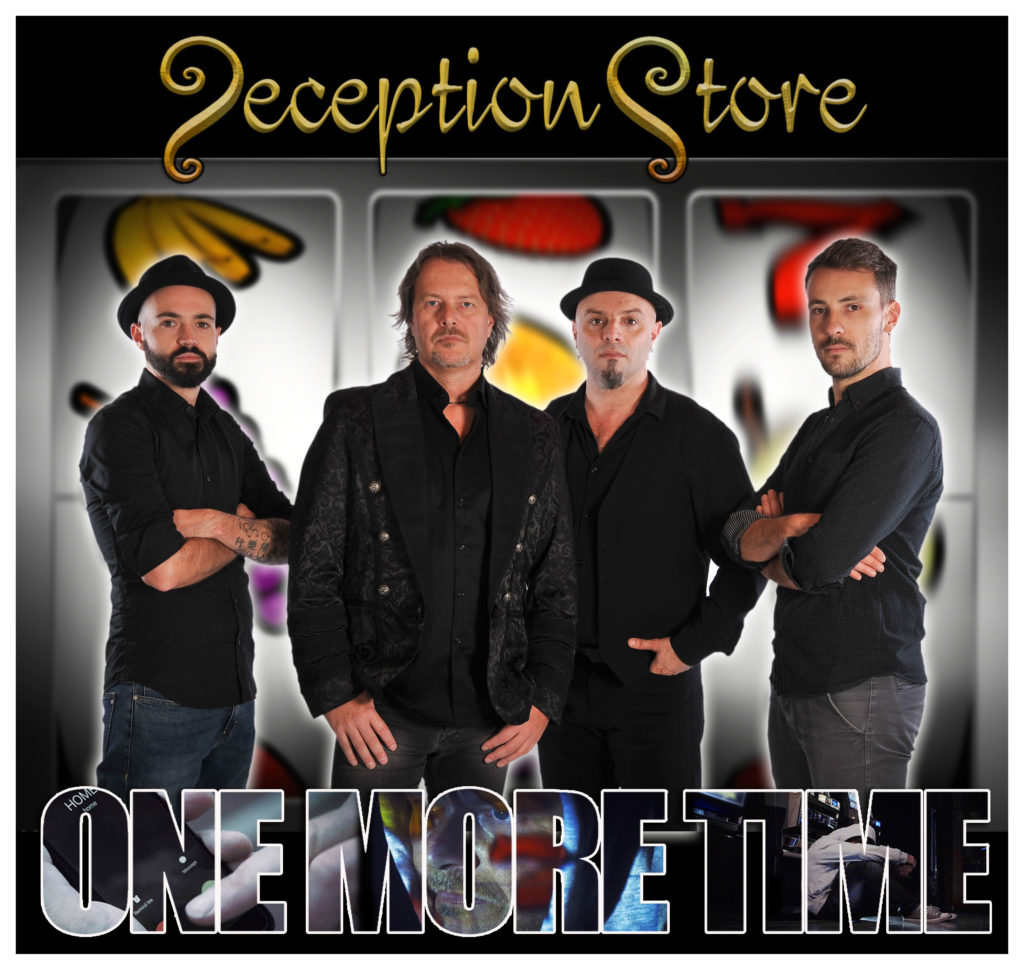 Questa è la restituzione artistica delle conseguenze sulla vita del giocatore d'azzardo che ci regala il musicista Marco Pantozzi, ideatore del progetto musicale Deception Store e autore della canzone One More Time.
Guarda il videoclip della canzone
«Tempo fa ho lavorato per la Società Italiana Intervento Patologie Compulsive – SIIPAC – a Bolzano» racconta Marco Pantozzi «e ho così potuto entrare in contatto con diversi giocatori d'azzardo patologici e ho potuto conoscere che cosa sia davvero la vita del giocatore d'azzardo. Ho sentito tante storie e ho ascoltato molte testimonianze di vite spezzate. Di tanti avventori di questo emporio dell'inganno. One More Time è la somma di tutte queste esperienze di vita drammatica. Con questa canzone ho dunque sentito la necessità di raccontare le ombre nelle esistenze dei giocatori».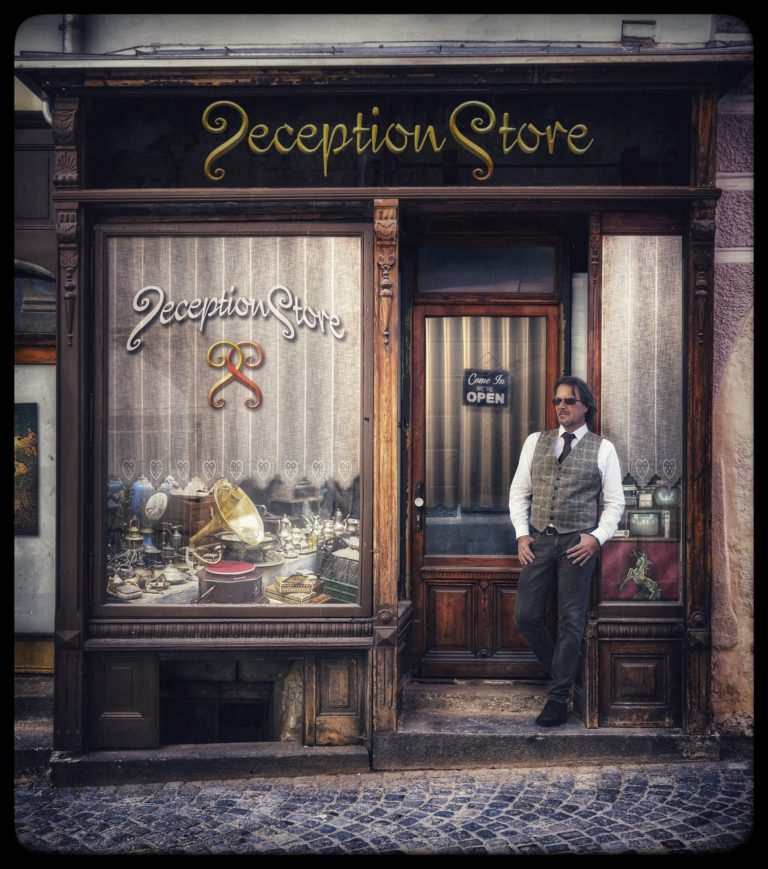 La maschera che si vede nel video richiama proprio la perdita d'identità del giocatore, mentre i fotogrammi che vengono proiettati sul muro «sono immagini della mia infanzia che prendono fuoco a rappresentare gli affetti che il gioco 'brucia'. Con l'azzardo, infatti, perdi di vista te stesso e tutta la tua vita: dalla tua identità personale alla tua famiglia. Quella telefonata chiusa in modo secco all'inizio del video, poi, rappresenta il solco sempre più profondo che il giocatore traccia tra sé e i suoi cari, perdendosi in un mondo di bugie».
L'UNICA SPERANZA: CHIEDERE AIUTO
Una speranza però c'è sempre nella vita del giocatore d'azzardo ed è legata alla scelta personale di voler tornare a vivere, chiedendo aiuto. Infatti il finale del video della canzone mostra «la maschera lasciata su una slot machine che si può interpretare come la vittoria della dipendenza che aspetta al varco un altro giocatore oppure come il fatto che il giocatore abbia aperto gli occhi e si sia allontanato dal gioco, abbandonando la maschera di illusioni e di inganni».
Con One More Time Marco Pantozzi ha voluto «condividere un'opera che possa far riflettere. Tutti. Oggi SIIPAC mostra il video della canzone durante alcuni gruppi di mutuo-aiuto e il riscontro è positivo. Per me è una grande soddisfazione, perché significa che anche l'arte può essere utile. Musica e immagini sono linguaggi diretti e per questo efficaci. È vero, il testo è in inglese che potrebbe sembrare una contraddizione, in termini di immediatezza, ma il genere musicale a cui mi riferisco è il rock psichedelico e progressivo che si sposa meglio proprio con la lingua inglese». 
E allora noi diamo anche la traduzione!
ONE MORE TIME
Mama, please, don't try to call me now
My whole life's gonna change
In this dark, though shining place
And I say
Mama, no, don't wait for me anymore
I've got everything I really need.
Perhaps I'll never come back
One more time
You see, it's only 
Funny, harmless games,
Coloured fruits 
Just a bunch of numbers
But if I play smart
The cards in my hands
All I'll see and touch will turn into gold
And no worries, Ma,
It's just for fun
I only put at stake 
Honour and dignity
So what's about 
A bit of humiliation
Compared to money and wealth
One more time
One more time
Mama, please, don't call me anymore
'Cause I'm losing now myself
In this seedy deception-store
One more time
One more time
UN 'ALTRA VOLTA ANCORA
Mamma, per favore, non provare a chiamarmi ora…
La mia intera vita cambierà
in questo posto buio, sebbene scintillante.
E io dico mamma, no, non aspettarmi più.
Ho tutto ciò di cui ho veramente bisogno,
forse non tornerò mai più.
Un'altra volta ancora…!
Vedi, sono solo
giochi divertenti e innocui,
frutti colorati,
solo un mucchio di numeri.
Ma se gioco bene
le carte nelle mie mani
tutto ciò che vedrò e toccherà si trasformerà in oro!
Nessun problema, Mà!
È solo per divertimento!
Metto solo in gioco
onore e dignità…
Ma cosa vuoi che sia
un po 'di umiliazione,
rispetto al denaro e alla ricchezza! 
Un'altra volta ancora…!
Mamma … per favore non chiamarmi più
Perché adesso sto perdendo me stesso
in questo squallido negozio degli inganni.
One More Time dimostra che ognuno di noi con gli strumenti e i talenti che ha a disposizione può contribuire, attraverso la conoscenza e la sensibilizzazione, ad arginare la pandemia d'azzardo.
Qui puoi goderti il Live Concert interpretato dall'attrice Flora Sarrubbo che ci fa immergere nella vita del giocatore.